Stellenbosch University Graduate School Of Arts And Social Science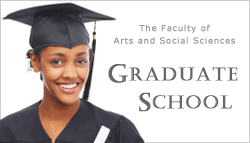 Advertisement
About Stellenbosch University Graduate School Of Arts And Social Science
​​The Graduate School of Arts and Social Sciences was established as a HOPE Project initiative at Stellenbosch University to strengthen and advance doctoral training and scholarship on the African continent.
​Vision
Our vision is to promote Africa's next generation of academics, professionals and leaders.​
Mission
The mission of the Graduate School is to advance the quality, throughput and output of doctoral and postdoctoral training and research in the Faculty of Arts and Social Sciences and related disciplines by promoting, co-ordinating and supporting full-time study and research.​
Quick links To Stellenbosch University Graduate School Of Arts And Social Science
Stellenbosch University Graduate School Of Arts And Social Science prospectus 2018
Stellenbosch University Graduate School Of Arts And Social Science Application 2018
Stellenbosch University Graduate School Of Arts And Social Science qualification
Stellenbosch University Graduate School Of Arts And Social Science Courses 2018
Stellenbosch University Graduate School Of Arts And Social Science scholarships / funds / bursaries
Stellenbosch University Graduate School Of Arts And Social Science Doctoral Degree Courses
Stellenbosch University Graduate School Of Arts And Social Science Registration
Stellenbosch University Graduate School Of Arts And Social Science Fellowships
Stellenbosch University Graduate School Of Arts And Social Science Research Program
Stellenbosch University Graduate School Of Arts And Social Science Contact Details
Other Related Postgraduate Schools In South Africa
CPUT Centre for Postgraduate Studies
Durban University of Technology (DUT) Postgraduate Studies
Mangosuthu University of Technology (MUT) Postgraduate Studies
North-West University (NWU) Postgraduate Studies
Rhodes University ( RU) Centre for Postgraduate Studies
Sefako Makgatho University (SMU) Graduate Studies
Stellenbosch University (US) Graduate School
Tshwane University of Technology ( TUT) Postgraduate Studies
University of Cape Town (UCT) Postgraduate Studies
University of Fort Hare (UFH) Postgraduate Studies
University of Johannesburg (UJ) Postgraduate School
University of KwaZulu-Natal (UKZN) Postgraduate Studies
University of Limpopo (UL) Graduate School
University of Pretoria (UP) Postgraduate School
University of South Africa (UNISA) Graduate Studies
University of the Free State (UFS) Postgraduate School
University of the Western Cape (UWC) Postgraduate Studies
University of the Witwatersrand (WITS) Postgraduate School
University of Zululand (Unizulu) Postgraduate School
Vaal University of Technology (VUT) Postgraduate School
Walter Sisulu University (WSU) Postgraduate Studies
Mpumalanga University Postgraduate School
Monash South Africa – Master Degrees
Henley Business School|POSTGRADUATE PROGRAMMES
AIMS Structured Master's in Mathematical Sciences
Vega School: Design, Marketing & Branding Degrees
MANCOSA – Management College of Southern Africa
Milpark Education: Business School|Postgraduate Programmes
Postgraduate Programme | African Gender Institute
Lyceum Correspondence College|Postgraduate Diploma
MSc Nanoscience Postgraduate Programme
South African Theological Seminary Postgraduate School
Advertisement
Regenesys Business School-Executive Education Programmes